Mark de Raad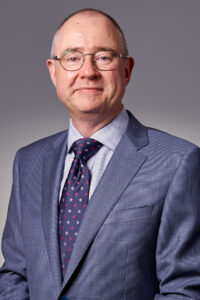 Mark de Raad is the founder and Managing Director of Australian software and business consulting company I-Nex Corporation Pty Ltd, established in Adelaide in 1998.  I-Nex is an Australian based company working globally, specialising in information and process management systems for the automotive market, permit to work safety systems, research, not-for-profit and artistic sectors.
Mark holds a number of director and government-appointed board positions with Australian based organisations, including as President of Recitals Australia, Chair of the McLaren Vale Music Festivals Association, Deputy Chair of the Cabaret Fringe Association, Member of Musica Viva Member's Council and Member of the Artistic Committee of Chamber Music Adelaide. He is also the current Artistic Director of the Recitals Australia music programs.
Mark has held positions as the Deputy Chair of the State Library of South Australia Foundation, served on the State Opera of South Australia board for 6 years, was Chair of the State Opera of South Australia Marketing and Philanthropy Committee, was a board member of Chamber Music Adelaide and Chair of their Artistic Committee. Mark served on the National Youth Theatre Company Foundation board and was Chair of the 2012-2015 Adelaide International Cello Festival board.
In 1983 Mark emigrated from the Netherlands with his immediate family settling in South Australia and has been a fervent advocate for South Australia ever since. A successful entrepreneur in the I.T. sector with a passion for administrative management of organisations, Mark has a strong love of the Arts in all its forms, but especially performing arts and has provided extensive support to national community awareness campaigns for Asbestos Awareness and Where's William? Tyrrell.
Additional Board Members