John Bateman OAM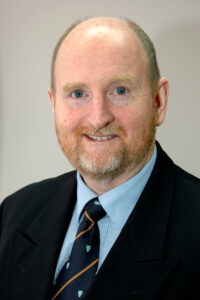 John Bateman OAM, is a highly respected community leader and lawyer based in Sydney's Western Suburb region of Penrith. He established the legal firm Bateman Battersby Lawyers in 1984 and has extensive experience across Commercial/Business Law, Property Law, Planning & Local Government Law and Wills, Estates and Estate Planning Law.
For 40 years John has been an active member in the Nepean and Western Sydney region serving in a voluntary capacity on many boards and committees across the fields of medical research, economic development, sport, culture and entertainment and has been a great advocate for Western Sydney, its people, culture and their capabilities.
John served as an Independent Penrith City Councilor between 1995-2005 with two unopposed terms as Mayor of City of Penrith between 1998-99 and 1999-2000.
His numerous positions include as Board member Penrith Rugby League and Football clubs (Panthers) 1995-2002, Executive member Nepean Medical Research Foundation 2001-2014 (Vice President 2003-2012), Board Member Penrith Valley Economic Development Corporation 2002-2008 (Deputy Chairman 2002-2006 & Chairman 2006-2008), Board member Joan Sutherland Performing Arts Centre (1999-2004, Chairman Penrith Olympic Torch Relay Committee), Founder of Nepean Philanthropists, Former President and Secretary Nepean Hawkesbury Regional Law Society, Honorary Solicitor for NSW Little Athletics Association, Penrith Netball Association, Nepean District Historical Society, Penrith Touch Football Association and Penrith Disabilities Resource Centre.
John is Patron of Nepean District Historical Society and Former Patron of Red Cross Calling, Penrith Police and Citizens Youth Club (PCYC) and the Foundation for Creative Enterprise.
In 2018 John was awarded the Order of Australia (OAM) in the Australia Day Honors for service to Local Government and to the community of the Nepean. In 2019 John was the recipient of the Western Sydney University Community Fellow Award.
Additional Board Members